Safety
---
Commitment to Safety
Ordes Electric is a company committed to health and safety in all workplace environments. Our belief that people and property are our most valuable assets is the cornerstone of our safety program. We are continually recognized by our customers for leading the way when it comes to safe work practices. Besides our moral obligation and concern for our employees, safety is also important because it can affect financial results, our reputation, and employee relationships. We have low employee turnover, with an experienced executive management team that is involved with all safety and health aspects of the company.
Programs and Procedures
Ordes Electric has a designated Safety Director and Safety Manager, and a strictly enforced substance abuse program. The company has written safety plan, pro-active accident prevention program, Code of Safe Work Practices, Hazardous Communication Program, Electrical Safety, NFPA70E and Lockout Tagout and Personal Protective Equipment to name a few. Ordes Electric is also current and compliant with ISNetworld and PICS. We hold weekly safety "tailgate" meetings, monthly safety committee meetings, monthly foreman meetings, pre-job planning conferences with management, and random job site audits by our Safety Director and Manager. Site specific safety plans are developed for key projects. In addition to our Safety Director and Manager, our site Supervisors complete weekly safety inspections on their job sites, and, each month, senior management reviews company wide job safety performance.
Training
Our management and foremen have all completed extensive course work in Occupational Safety and Health. The curriculum includes OSHA 10, Electrical Safety training through the local Union, Excavation, Fall Protection, Ladder Safety, CPR/First Aid, Heavy Equipment training and other specialized certifications.
Safety Awards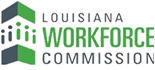 October 2015 – Ordes Electric was awarded the SHARP Safety Award by the Louisiana Workforce Commission.